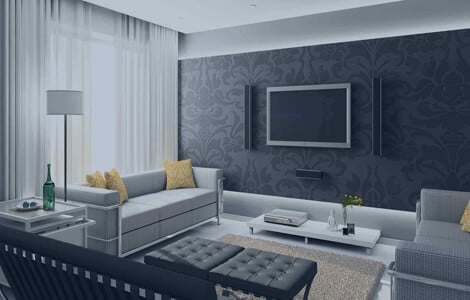 Panoramas of Possibilities: Condominiums

Strategically nestled in BGC, Makati, and Cebu, these panoramas of possibilities present avenues for excellent living.

Park Central Towers soars within Roxas Triangle in Makati, a radiant living experience attuned to contemporary lifestyles. It's an iconic two-tower high-rise that converges dimensions of city living at the intersection of Paseo de Roxas and Makati Avenue. With Park Central Towers, spaces will definitely be uplifted by vast skyline views, profuse lifestyle options in the midst of refreshing greens, highlighting the exuberance of the Makati CBD. This luxurious address will be completed by March 2025, and it has the utmost inspired details of refinement. With an elegant glass façade which allows natural light within, it encompasses up to 68 storeys in its South Tower, highlighted by the wide Sky Terraces. At the podium level, it has a curated array of retail, dining, service establishments, and dynamics workspaces. It has top-of-the-line amenities and shared spaces, as well. With a fitness center, a plunge pool, spa, and a residents' lounge, as well as a social hall, multi-purpose courts, boardrooms, and a concierge service, you can surely experience high-class living. With its commitment to efficiency and sustainability, live an eco-friendly life within Park Central Towers.

New facets of living are presented at Garden Towers in the East Drive of Barangay San Lorenzo in Makati. Live naturally, a sublime statement within the heart of Ayala Center. A master-planned 9,010 sqm two-tower residential address, Garden Towers presents a garden-living experience which seamlessly integrates into Palm Promenade, Glorietta. Envisioned to be completed within 2019 and 2020, Garden Towers will feature gardens as its main feature. It will also showcase a pool with a shower room and locker rooms, as well as a fitness center with shower and locker rooms, a function room, and a concierge. For transit and easy access, residents are served by diverse options: the Ayala MRT Station, Ayala Avenue, Arnaiz Avenue, and EDSA.

Be part of a legendary community with the two-tower, 52-level Two Roxas Triangle. With a total of 182 units only, its exclusivity will be unparalleled as each floor will only have four units (as compared to a typical high rise with 10 to 12 units). Experience rarefied living with sky units and penthouses with amazing façade designs. The Two Roxas Triangle condo is a joint venture between Ayala Land, Inc., Hongkong Land, and BPI. Located on Cruzada Street corner Paseo De Roxas, this project will be completed in the first quarter of 2019. An arrival court, a classic, will welcome all residents. Recreational and health facilities—all private, will endow every single day with ease. Again, a concierge will be included, as well as indoor and outdoor multipurpose courts, a squash court, a salon, a play room, a helipad, a pool, and lounges.

Centrally located within the Bonifacio Global City is West Gallery Place, an individual community which completes the picture of present-day urban living. It's the latest addition to High Street South's selection of unparalleled residential towers in a cosmopolitan locale. It has a grand lobby and main drop-off at the ground level, concierge desks at the same level, and an amenity deck. This deck will include a function room-cum-social hall, a lap/lounge pool, an indoor children's play area, and a boardroom. Master-planned in Bonifacio High Street, it will be the perfect residential address for individuals who are looking to be near places of work, business, education, and of course, home.

To be completed in 2018 and 2019 is Arbor Lanes. Offering intimate garden living in Arca South, the North-South Building is oriented in such a way that will minimize the afternoon sun and yet will also maximize breezeways. Almost 60% of the area will be made up of parks and open spaces. Presenting intimate garden living, there will be garden views, amenity spines, tree wells, an a garden terrace. The garden terraces will be open pocket gardens strategically located at the typical levels. Private Gardens will be exclusive to Garden Suite units, spacious green areas which will have provisions for water and electricity. Located on Nexus Street, it has 74 hectares of land.
In proximity is the Makati Medical Center and world-class educational institutions such as the Asian Institute of Management and British School Manila, Park Terraces in Makati will also be near Rustan's Ayala Center, shopping malls, and the Philippine Stock Exchange. With amenities like an outdoor infinity lap pool, a fully-equipped fitness center, a social hall and function rooms, and courtyard gardens, you can be assured of elegant, luxurious living in Park Terraces, Makati.

A high-rise building flanked by a low-rise structure, East Gallery Place will actually be composed of two separate structures, the North Wing and the South Wing of the high-rise. The low-rise will become a four-storey townhouse, with only 4 units of this kind. Dedicating significant areas for strolling, jogging, and enjoyment, this space will be for pedestrians. On the first floor, retail shops will be nestled to provide both residents and pedestrians easy access to everyday needs. East Gallery Place will also house amazing penthouse units. Located on 11th Avenue corner 28th Street in Fort Bonifacio, this will be a first for Ayala Land Premier through diverse residential types and formats.

A distinctive, sprawling development that will comprise the One Serendra development, the West Tower at One Serendra is strategically located in the rising business district of BGC. Seamlessly integrated with the Bonifacio High Street through Shops at Serendra, West Tower at One Serendra will elevate the concept of green and open spaces into high-rise living. Preserving lowest density atmosphere through its generous living spaces, finishes will be standard with natural stone countertops, homogenous tiles, and engineered oak plank flooring. Combining master-planned European-inspired design with the distinctive Filipino "bahay na bato" design, this will truly be a prime location.

Completed in 2016, Park Point Residences is refinement redefined as never before seen in majestic Cebu. With a vantage point which gives immediate private access to remarkable living, Park Point Residences will be the premier lifestyle destination Ayala Land Center Cebu will offer. Made up of an intimate 225 residences, it seamlessly converges escape and escapades.